COOL PLACES TO LIVE AND WORK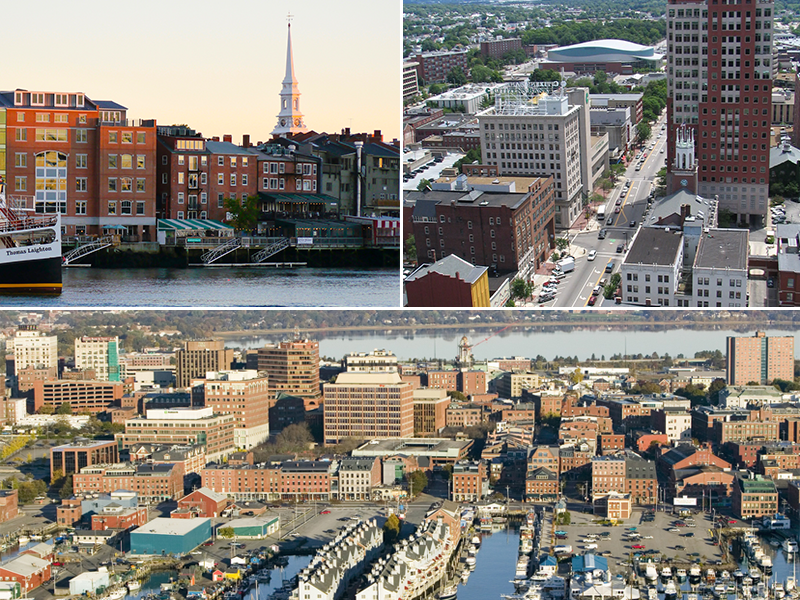 Portsmouth, NH  A cool, small old port city located on the Atlantic seacoast, an hour from Boston, and 90
minutes from the White Mountains. In a state with one of the highest per capita incomes, and the lowest
crime ratings, in the United States. And there are no state income or sales taxes. A great place to live and
work.
Manchester, NH  CMA Engineers' office in downtown Manchester is a cool place in and of itself. Overlooking
the Merrimack River, the renovated mill building space is a work of art, and a comfortable place to work.
Located one hour from – Boston, the NH Seacoast, and the White Mountains.
Portland, ME  Maine's largest city and economic capital is within an urban population of over 200,000. The
city's historic Old Port is located on the Fore River and Casco Bay. Located two hours from Boston and an
hour or two from great hiking and skiing, this is a great place to live and work.