Design-Build Management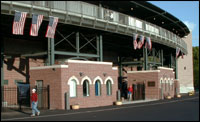 Design-build is a project delivery method that has increased quite significantly in use over the past several decades. Probably more than half of private building construction is now completed using design-build, and this contracting structure is beginning to become more and more common in public sector construction projects as well.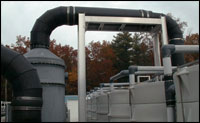 CMA Engineers has significant experience over a number of decades in representing owners in contracting for design-build construction projects, both in the public and private sectors, and on various different types of projects including industrial buildings, renovations of historic public buildings, solid waste facilities, and a minor league baseball stadium.
In representing the owner in design-build management projects, CMA Engineers typically helps the owner define project objectives, prepares the design-build bidding and contract documents, reviews proposals and assists in selection, provides teams of engineers of various disciplines and architects to review design and construction of the design-builder, and assists the owner in the administration of the design-build contract.