Drainage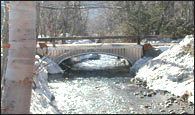 CMA Engineers designs drainage facilities of many different sizes, functions, and types. Targeted watershed analyses; technically correct; affordable, operable, and common-sense designs; consideration of the impacts of precipitation events that are "off the charts"; and careful design of stormwater retention and treatment facilities yield drainage improvements which are well thought out and meet our clients' needs.
CMA Engineers' stormwater management services are comprehensive, including the full range of permitting requirements. The regulations, engineering practices, and technologies pertaining to maintaining urban stormwater quality are evolving and are likely to become more important to municipalities' public works operations, and to maintaining adequate surface water quality, in the future. CMA Engineers strives to stay ahead of the curve in this evolving area of practice.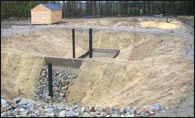 One unique stormwater management project involved the design of a full-scale research facility where multiple stormwater treatment devices were installed with the ability to throttle influent flow to one or more during each storm event.